First month only £1+VAT on new Shared, Reseller and Dedicated Plans. Promo Code: SP1
Green DataCentre - for 15 years and counting
Our Centro DataCentre has always used 100% renewable-backed energy. Centro was one of of the very first datacentres in the UK to use entirely renewable energy and also holds ISO 14001 for Environmental Management Systems.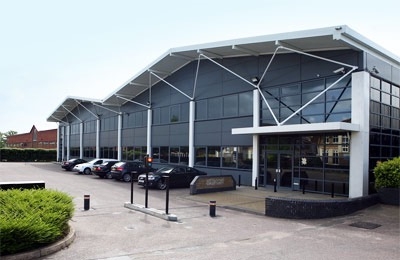 Centro features biometric security, proximity access control throughout, diverse utility power feeds, built-in n+1 redundancy: UPS secured power, climate control and generator backup including continuous operation and online fuel replenishment. Operating dual communications entry points, Centro has North and South fibre ducting into dedicated communication points at opposite ends of the building.

Dedicated mechanical and engineering corridors ensure that critical facility equipment is housed away from the data floor. VESDA (Very Early Smoke Detection Apparatus) and FM200 fire suppression is standard throughout all suites and Centro operates 24x7 human security in addition to all the technology.
The power we use at Centro is supplied by E.ON and is 100% renewable sourced. Centro also holds ISO 14001 for Environmental Management System, ISO 27001 and ISO 9001 accreditations for Information Security Management and Quality Management.

Dual dedicated 11,000V (HV) connections via diverse feeders in private ducts and with private HV substation
N+1 diesel stand-by generators with continuous fuel arrangement
N+1 diverse UPS systems
N+1 high efficiency packaged chillers with 2N inverter driven high efficiency chilled water pump sets
Dual fibre entry through dedicated private ducts
Resilient (diverse) dark fibre connectivity to London
Dedicated Mechanical & Engineering corridors away from IT equipment
Biometric iris scan man-trap to gain access to data floor area
On-site human security presence 24x7
Proximity access locks on all external and internal doors
Interlocked man-traps on front entrance and goods in area
Perimeter fence with rota spikes, anti-ram raid barriers, blast-proof windows and steel security doors
External and internal digital IP ICCTV system with digitally controlled motion sensors and flood lighting
VESDA (Very Early Smoke Detection Apparatus) and FM200 fire suppression systems
Dual diverse power feeds to all racks
Ideally located just minutes from the M1 and M25, Centro is highly accessible by road and rail - with Central London just 30 minutes on the train, Luton airport moments away and 4-lane motorway networks on the doorstep.

Diversely connecting with Centro is our secondary PoP at Telehouse north (THN) in Docklands. We have geographically redundant private connections between the two sites, to ensure service is not interrupted by events such as maintenance or fibre damage. THN houses our back-up and off-site services, in addition to customer circuits.
UKDedicated operate under the AS number AS34282, and as the UKNOC RIPE Local Internet Registry, which means we administer our own direct allocation of internet address space and route our own network.